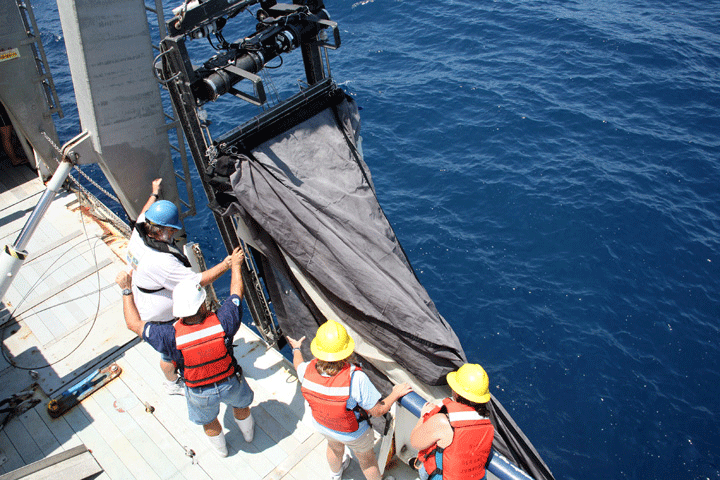 The Cooperative Institute for Ocean Exploration, Research and Technology (CIOERT) explores the nation's ocean frontiers through innovative science and cutting-edge technologies. CIOERT is sponsored by NOAA's Office of Ocean Exploration and Research.
CIOERT is a partnership of FAU Harbor Branch Oceanographic Institute, University of North Carolina Wilmington, University of Miami, and SRI International.
The CIOERT vision is to transform the way we explore the ocean and transition our results to breakthrough products and technology.
The CIOERT mission is to apply disciplined innovation to continually improve, extend, and fortify NOAA's exploration, research, and operational capabilities.
Staff


Partners
CIOERT supports visionary expeditionary science in our research theme areas. Explore with us!